So, Yes, It Really is Coming
When I decided to be my own narrator on TRACKING HAPPINESS: A SOUTHERN CHICKEN ADVENTURE, I had no idea what I was getting into.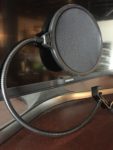 The process has about worn me out. I thought I'd let you, my loyal followers, know what's going on.
TRACKING HAPPINESS: A SOUTHERN CHICKEN ADVENTURE is now available for sale on Audible! That's the good news. Really good news. And, if you're not a current Audible listener, you can listen for free with a 30 day trial. (That sounds like an Audible commercial, but I like my work to be available to everyone, even those who can't pay).
The bad news is that, at some point along the way, I chose exclusive distribution with ACX. I can't have exclusive distribution with ACX because I'm using the audio content as Season 1 on the podcast ELLEN'S VERY SOUTHERN VOICE: NOVELS TOLD WRITE.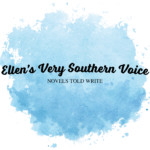 I confirmed that this use—even though it's not an audiobook—requires non-exclusive distribution. Fortunately, I realized this mistake within 45 seconds of the book being approved for sale on ACX. (Yes, 45 seconds; the ACX rep, Jessica, said, "I see where it's just gone up today…right now.") So, as we speak, sweet, kind Jessica is switching the distribution to non-exclusive, and we will delay the launch of the podcast for a week or two until I get a confirming email from Jessica that all is back to where it should be.
So.
Despite the hype, no podcast launched on Friday. 🙁
Despite the lack of hype, an audiobook launched on Audible. 🙂 Annnnnnnd. It's free with a 30 day trial.
TRACKING HAPPINESS: A SOUTHERN CHICKEN ADVENTURE is also still available on Amazon in regular ol' print book or ebook. You can also get to the audiobook using this link (because ACX/Audible is an Amazon product).
I feel like I have learned soooooo much with this venture. And it is cool to see that audiobook button next to the ebook and paperback buttons on Amazon. But I will be glad when I can go back to writing. 🙂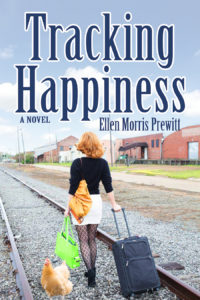 #TrackingHappiness, Audible books, audio books, Audiobooks, funny Southern novels, Narrate your own audiobook, southern authors, southern narrators, Tracking Happiness chickens, Tracking Happiness: A Southern Chicken Adventure