Model for Deception
So, it's a good news/bad news type of deal.
The good news: I requested a Kirkus Reviews of Model for Deception: A Vangie Street Mystery. This is what I call my "fashion model detective novel." Here's the book jacket on the novel:
Vangie Street is older—thirty-two to be exact—when she takes up modeling in the "big city" of Memphis. She loves showing the fabulous clothes almost as much as she loves her pound-puppy Retro, her cute if slightly decrepit Midtown cottage, and her hunky new boyfriend Nash. Life is perfect—until an expensive earring shown by Vangie's modeling partner Heather Jackson disappears at the Memphis spring fashion season kickoff. When Heather herself disappears, Vangie must use her "clothes whisperer" intuition to puzzle out the truth of what's going on….and keep her own self out of trouble.
Model for Deception is a Southern mystery featuring fashion model Vangie Street who reads people by their clothing choices. Vangie's sleuthing insights leave us wondering: what exactly do our fashion choices reveal about us?
Kirkus reviewed the mystery. They liked it. Because Kirkus is known for being persnickety, I was glad about that. Here's my favorite part of the review:
"What raises the novel a cut above the standard mystery is Vangie, the story's narrator. She is a smart, sarcastic, fashion-obsessed 30-something who has a large metal cutout of Elvis Presley gracing her front lawn. It is just fun spending time with her. Dialogue is fast and edgy…A well-paced, offbeat mystery with a healthy dose of snark; fashion statements abound."—Kirkus Reviews

I thought to myself, when I'm ready to release the book, I'll certainly use this review. (You can read the full review here.)
Fast forward to yesterday: I got an email from Kirkus telling my the review of Model for Deception had been selected to be featured in the Kirkus Reviews' monthly magazine. Less than 10% of indie novels get selected. (Because I've gotten more than one faux award— "Congratulations, we've selected you for the grand opportunity to pay us money!"—I was glad when research revealed no hidden charges and a grand group of authors who have been featured in the past.)
So what's the bad news? I wasn't quite ready to release the novel (y'all know how much I've got going on). But to get the punch from the exposure, I need to do it.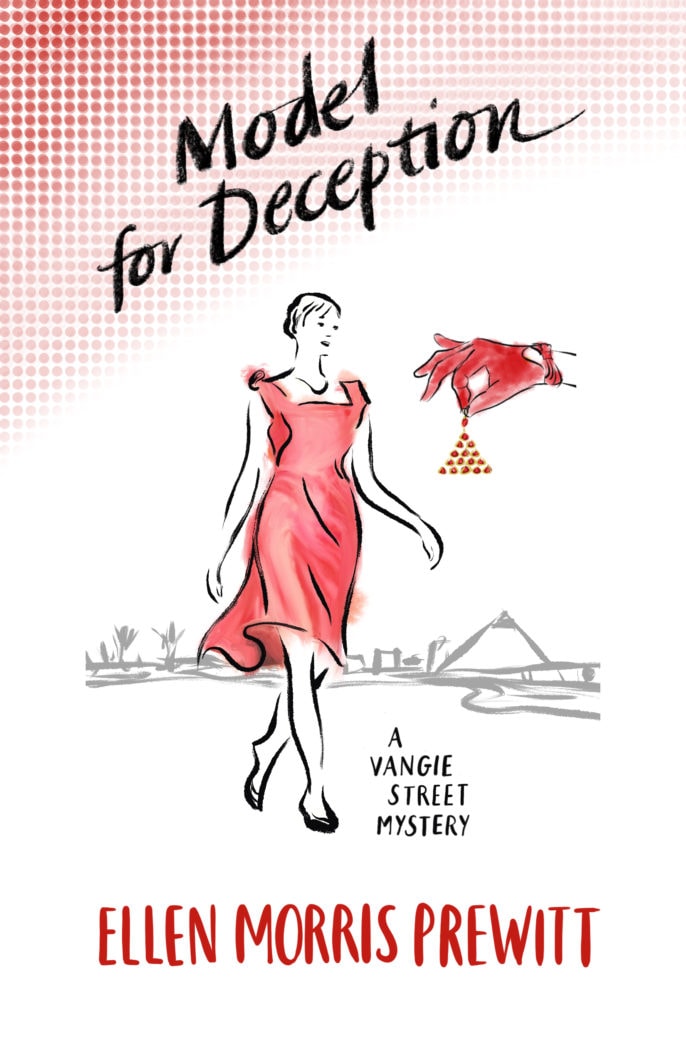 Sooooooooo—here's the cover reveal!!!!
Model for Deception is available for purchase in print on Amazon and coming soon in ebook.
When the feature appears in Kirkus Reviews in March, I'll share that with y'all as well.
Onward and Upward!!
Fashion model detective, fashion model detective novel, Kirkus Reviews, Model for Deception, Novagiant Media, Roy DeLeon, Vangie Street mystery