Model for Deception at Printer
Practice makes perfect. Okay, not perfect. But better.
Second time around, the formatting and uploading and approval of the novel went SO MUCH SMOOTHER! A proof copy of MODEL FOR DECEPTION  is winging its way to me as we speak. That's the print version. I'll take a look at it, and hopefully it will be as expected. Then I'll send it out to review services to see what they think about it. If they like it, you'll hear about it. If they don't, I'll bury the reviews, and we shall never speak of them gain.
The BIG PLAN is to release MODEL FOR DECEPTION Valentine's Day 2019.
MODEL FOR DECEPTION is a cozy mystery. Here's the back cover blurb:
Vangie Street is older—thirty-two to be exact—when she takes up modeling in the "big city" of Memphis. She loves showing the fabulous clothes almost as much as she loves her pound-puppy Retro, her cute if slightly decrepit Midtown cottage, and her hunky new boyfriend Nash. Life is perfect—until an expensive earring shown by Vangie's modeling partner Heather Jackson disappears at the Memphis spring fashion season kickoff. When Heather herself disappears, Vangie must use her "clothes whisperer" intuition to puzzle out the truth of what's going on….and keep her own self out of trouble.

Model for Deception is a cozy mystery featuring fashion model Vangie Street who reads people by their clothing choices. Vangie's sleuthing insights leave us wondering: what exactly do our fashion choices reveal about us?
I'll do a cover reveal later. The cover was drawn by Roy DeLeon, a fellow  Paraclete Press author. Paraclete published Making Crosses: A Creative Connection to God. Roy wrote Praying with the Body. In addition to being a writer and oblate, Roy's an artist. He's very talented. I think the cover for MODEL FOR DECEPTION  is going to be my favorite cover I've ever had. I know you can't wait to see it. <3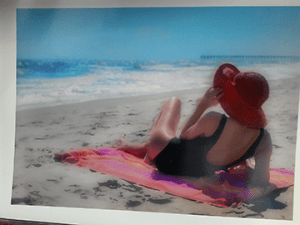 More to come!
Cozy Mysteries, Memphis Cozy Mystery, Model for Deception, Paraclete Press, Praying with the Body, Southern cozy mysteries