The Dark Spots
I have a wonderful life. My loves, my cities, my writing, those who support me through all my tumbling around. Oh, and hedgehogs—I got to pet a hedgehog at Boo at the Zoo last weekend. Honestly, I could not ask for more. And I also have periods of runaway anxiety and fear.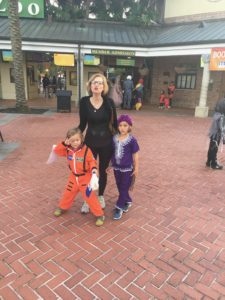 It's not Mental Health Awareness month that I know of. Nor have I ever been diagnosed with a condition. I have no reason for posting this and telling y'all about my difficulties, except a need to say it.
Partly, it often feels as if social media insists on unrelenting happiness and beauty. (I know this is an old thought, but it's a continuing issue). Maybe our public mirrors are so upbeat because when joy hits our world, our human reaction is to share it. We are social creatures, more so than we give ourselves credit for. Sharing joy with another person exponentially increases it, almost as if we get to re-live it each time someone joins in. For joy, for ineffable joy.
But sharing sorrow? Fear? Despondency? Where is the joy in that?
As a result, we can get the message that we are the only ones who struggle. The only ones who have no reason to complain—and don't—but who lie awake at night fearing the crumbling of our world. (Right here I feel the need to tell my mother that I'm okay; it's just the way it is; you don't need to worry about my worry.)
A new friend was telling me recently about her eye condition that left dark spots in her vision. She began taking eye vitamins and—lo and behold—the spots disappeared. Similarly, the dark spots in my life are purely a product of the way I see the world. They float into my consciousness and, before I realize it, they are blotting out all the goodness. I understand this, and yet at times I can't evict the dark spot from my brain.
These times pass. I return to the land of light. If you follow the Enneagram, I am a six. Sixes are fear-based people. Richard Rohr thinks there are more sixes than any other type. Fear is verrrrrry common. So, in a way, rather than viewing my dark troughs as failures, I could view my default position of happiness as an ongoing, uncelebrated victory.
In closing (how formal is that?), if you have moments, afternoons, days of overwhelming fear, you are not alone. And, to paraphrase a church I visited once upon a time, "The Universe loves you, and so do I." Let love prevail.