Dog Musings, Updated
I fed the plants with fish food today,
and my hands smell like fish gunk.
I turned my back for one second,
and the dog who won't eat her expensive food
was lapping up the gunk.
I read on the internet she wouldn't die.
I wrote a novel and gave the hero my
dereliction of housekeeping duties
(my sister once said, "Marcee keeps a cleaner house than you,"
and I silently huffed, she's a full-time homemaker, I practice law.
But that was the hit dog hollering.)
An old friend told me this week
she remembered my husband from when we stood in the front of the church
and I recited "Ode to Puppy Tongues" while he held my 3 Yorkies.
It was a talent show.
I am so proud of my crazy younger self.
Who needs housekeeping skills
anyway?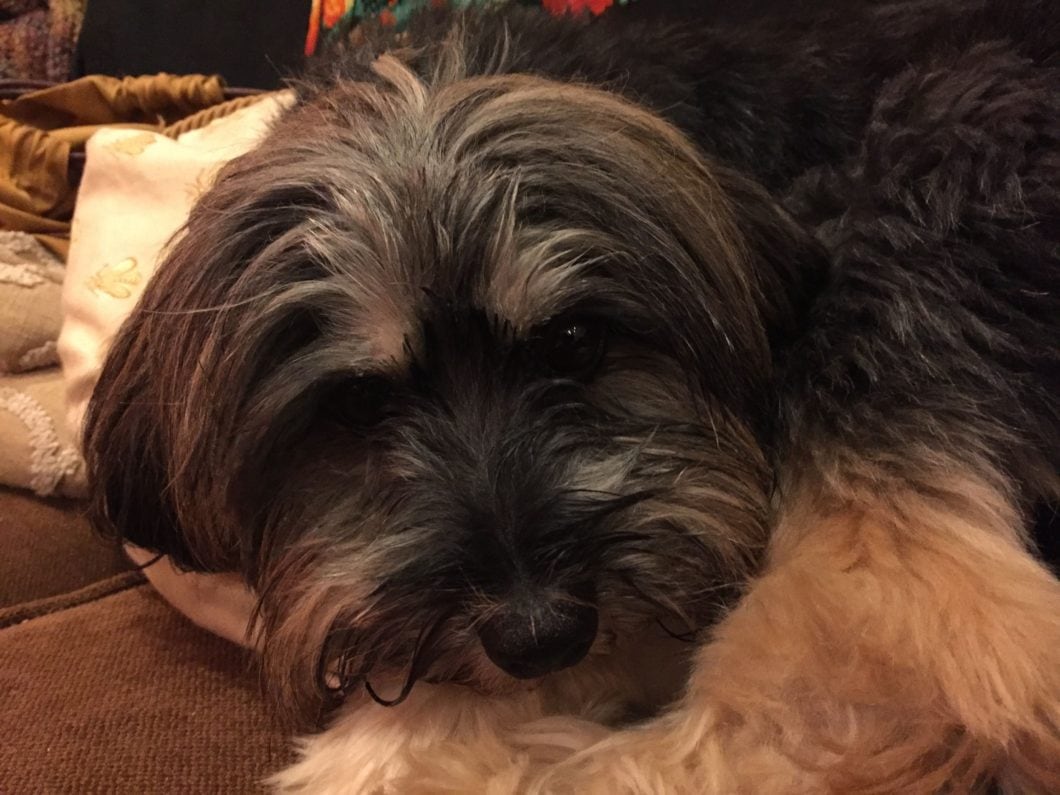 Church talent shows, does a hit dog holler, my dog ate fish emulsion