Black History Month Authors
Time for the second installment of Black History Month authors (you can read the first set of authors here). Some you'll know, others might be new. I hope you enjoy them all.
February 5
Crystal Wilkinson is a Affrilachian poet and fiction writer from Kentucky. I was lucky enough to study under her at The Glen last summer. We arrived, she announced we would have written a new short story by week's end. I didn't believe her. I was wrong. Her teaching is as breathtaking as her fiction. She's the winner of a 2022 NAACP Image Award. I can't wait to read her forthcoming memoir.
February 6
That Angie Thomas could wind up on banned books lists is one of the worst indictments of America today. She's a NYTimes Best-Selling YA author educated at Belhaven College in Jackson, Mississippi. She writes from her own experiences growing up, which include wanting to be a teen rapper and personal experiences of violence. Folks complain about the Black Lives Matter theme, but a friend whose son is a cop says every person in the country should read The Hate U Give. Read it, not ban it, ever.
February 7
Howard Thurman is a prophet, preacher, and writer. He's a Christian mystic whose words shine with insight on the Spirit. He doesn't speak to everyone–I've personally experienced studying him with folks who never got it. But if you do, he is an unimaginable light in the world. He's a great Black History Month Author to read if you don't know his work.
February 8
I've read 3 biographies of Malcolm X, plus his autobiography with Alex Hailey. A professor friend told me it's important to read lots of works on a Black figure who's become popular because the most popular books will be whitened to suit white taste. So I'm recommending all 4:
The Autobiography of Malcolm X as told to Alex Haley
The Dead are Arising by Les Payne/Tamara Payne
The Sword and the Shield by Peniel E. Joseph
Malcom X: A Life of Reinvention by Manning Marabel
February 9
It takes great courage to buy back your early-sold novel so you can re-issue it the way you always wanted it to be. Kiese Laymon did this with Long Division, which if you've read the reissued version, you're like, how could any publisher have refused to publish it exactly this way? It's a charming, entertaining, provoking novel about time travel, racial survival, family, and using humor to conquer the world.
I'll continue featuring Black History Month authors all February long…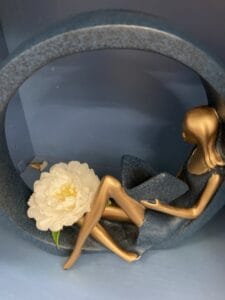 African American authors, Black American Authors, Black History Month authors, Black History Month Reading List, Books in Black History Month, Recommended Black authors