The Best Writing Advice I've Ever Gotten
In 2001, I quit practicing law and decided to learn to write. That was 17 years ago. I've taken all kinds of writing instruction—continuing ed at local colleges. Audited classes in real MFA programs. Writing conferences in town, out of town, and out of state. Day workshops, weekend workshops, week-long workshops, and one marathon 16 day workshop. (Thank you, Sewanee). I've been a member of 3 long-running writing groups where writing was discussed and shared. And here, on this very blog, is a distillation of the best writing advice I've ever gotten.
What about you? Please offer your favorite advice in the comments below.
Write the sentence so that the reader has to read to the end to get the needed information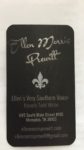 This one is hard to explain, but it's invaluable. For example, don't write, "The cat vomited up a big hairball when I turned my back." The reader is going to stop reading at hairball. Instead write, "When I turned my back, the cat vomited up a big hairball." So, yeah, there were probably better examples, but I hope you get the point, which came from the very talented Richard Bausch.
Write each scene as if you were sighting through a camera lens
I really love this advice. It keeps you in the proper point of view. It insures you include enough (and the correct) details for the reader to visualize what's going on. It must be working, because one of the recurring comments I get on my writing has to do with readers being able to see the story as if it were a movie.
Read your drafts out loud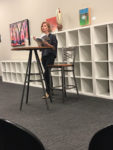 The friend who gave me this advice read her drafts to the teddy bears lined up on her bed. I have upgraded this advice to where the mechanical voice on my computer reads the manuscript to me. It is THE best tool for finding typos and eliminating repeated words.
Cut extraneous prepositions
This is a subset of the general advice to know your personal tics and revise for them. The problem is, I'm from the American South. We Southerners consistently add prepositions when they're not needed. ("out of the window," for example). This advice not only streamlines my writing. It also keeps me from sounding like a rube.
Have a non-word-based creative hobby
This advice came from the writing instructor who told me I needed to get a book published while I still did "good book jacket." Missed that deadline. But her advice about having a 2nd, physical creative outlet was genius. She made hats (I know, crazy lady in hats.) I've done various things, but my latest involves making weird dolls from broken and found objects. I'll let you know how it goes.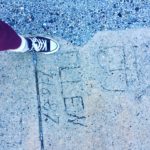 I got this bit of advice after a looooooong period of writing about the difficult things in my life. It was an amazing release, a long sigh of relief, a big hallelujah of joy. Writing has been a lot more fun ever since.
Do whatever works for you
This sounds so simple, but for a long time when I first took up writing, I got very rigid, "you have to do it this way" advice. Make outlines. Diagram your plots. Use storyboards.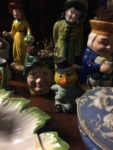 My worst experience of giving into the didacticism was when an editor said we needed to do "rounds." I knew that process of breaking revision into character, plot, theme, etc., wouldn't work for my brain, which needs all the material out there at once so I can see how it fits together.  It was a disaster. That sealed my determination to do it my way.
So what writing advice do you find yourself going back to over and over again?