Stream of Life
The stream of life is out in the country. You can only get to it by driving dirt roads. Then you have to walk a beaten path through pin oaks, pines, and hickories that will roll an ankle if you're not careful. Just when you've given up, the trees open and a sandy-bottomed creek sparkles in the sun. We enter the water, startled by its coolness. The stream closes around us, and we are underway.
Sometimes we bob along, watching the sun filter through the oaks passing on shore. Sometimes we swim, eager, engaged, certain of our destination. Other times, we're barely able to come up for air, the rapids are so brutal. But we're always in the stream.
I've entered a new current. One that has me bobbing, swimming, and floundering all at once. But I'm in the stream of life, glad to be there. Read about the newness in this report for the Mississippi Episcopalian. Scroll down to page 5. Look for my face.
I hope you enjoy it!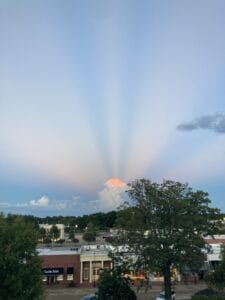 becoming beloved community, Beloved Community, Bishop Curry, Day of Dialogue, Mississippi Episcopal Diocese, Mississippi Episcopalians and racism, Racial Healing