"Oh, No!" Godzilla: Mardi Gras 2022
I removed my hat. The priest's thumb against my forehead was warm with oil, the ashes gritty. Afterwards, he urged us during Lent to take a step—maybe two steps—Godward. The quiet service with no singing, no Alleluias ended quietly.
But before that, for a solid ten days, up and down the streets, day and night and into day again, the city celebrated Mardi Gras.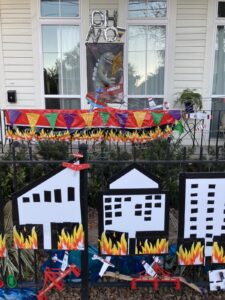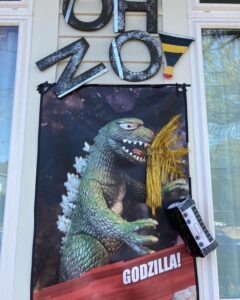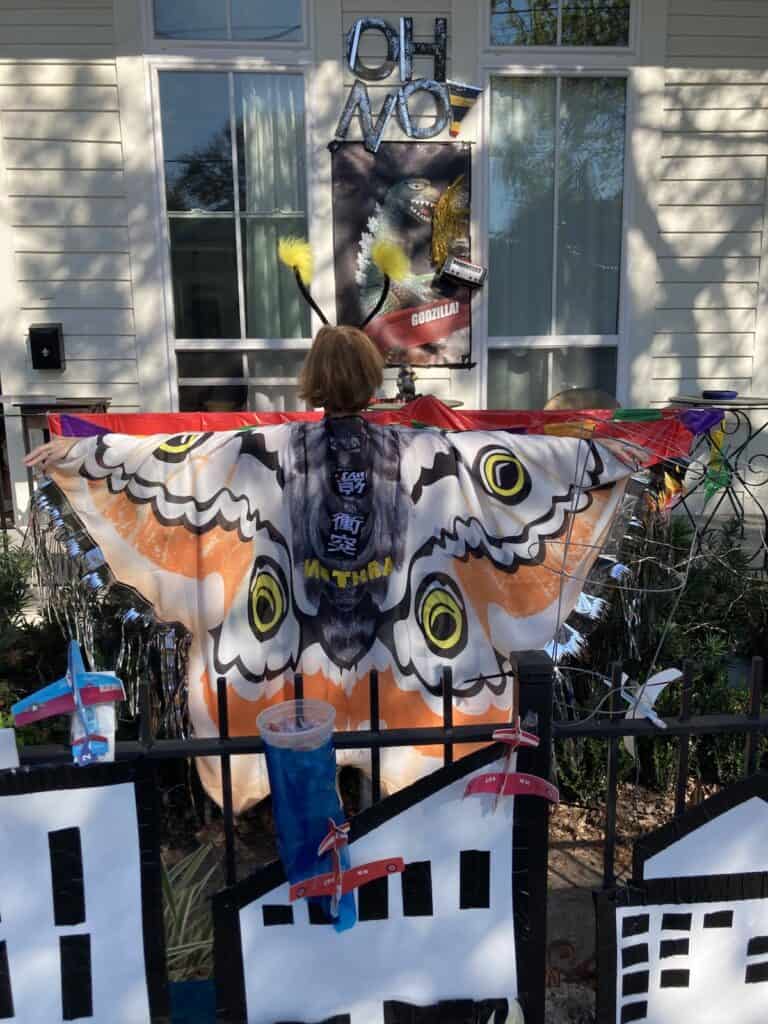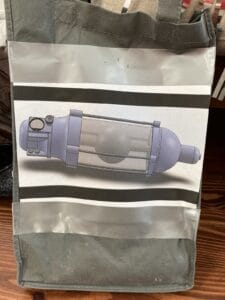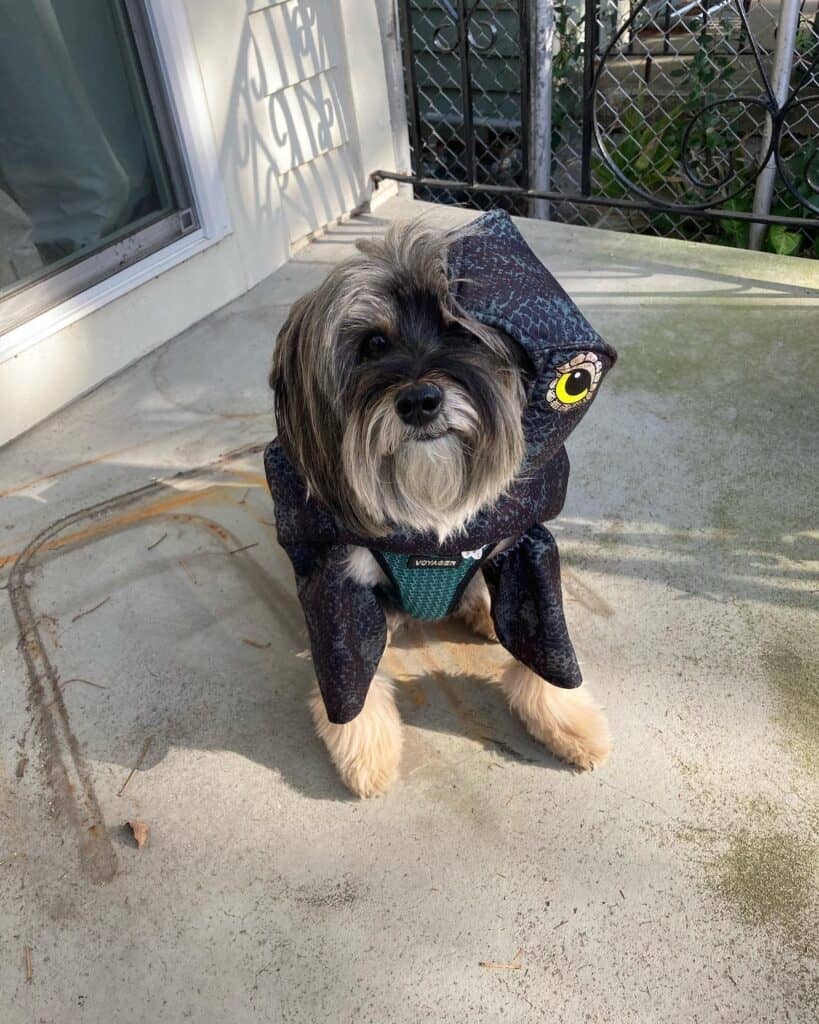 Blue Oyster Cult, Godzilla, House Floats 2022, Mardi Gras 2022, Mardi Gras in New Orleans