Not In Cahoots with the Nightmare
I have been grappling with—what the hell, that makes it sound so sophisticated; I've been moping around the house wondering—the "Why?" question. Actually, it's a "What?" question. What am I doing with my life right now that matters?
When I was facilitating the Door of Hope Writing Group, the answer to this question was easy: I'm bringing to a group of folks who might not otherwise have it a tool to understand and speak their truth into the world.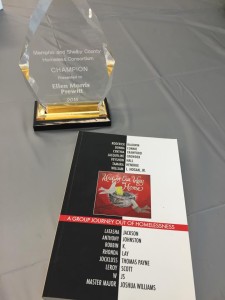 Even earlier, when Paraclete Press published Making Crosses: A Creative Connection to God, and I conducted ALL THOSE WORKSHOPS, I could tangibly see what I was doing: giving a tool to folks for them to better understand their relationship with God.

So, okay—maybe the problem is my history of "purpose" sets the bar kind of high.
Be that as it may, even when I was recording my short story collection, I knew exactly why I was doing it: to transition from everyone knowing me as "the cross lady" to seeing me as a fiction writer. And I paired the stories with charitable contributions, so all was good.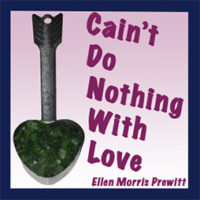 And—here's the important part—that venture was laying the foundation for Something Big. For my novel. Which would be Full of Importance. Even if the Importance was wrapped in words and plot that were funny as hell. It would Matter.
But as my telescope narrows to focus on my own writing career, I'm getting lost. Yeah, TRACKING HAPPINESS has as a major theme being nice to chickens. Raise them humanely. Treat them like living animals sharing the planet with us. But still. It's mostly funny. And fun. It's not earth-shattering. Where is the "What?" of it?
Then I read this article entitled Teaching and Purpose by Jon Chopan on the Glimmertrain website sent to me by the Jane Friedman emails (total aside: her emails are great; if you're a writer and don't already get them, you should sign up.) Mr. Chopan said a lot of things (though the essay is mercifully short), but he quotes Tim Seibles as saying, "I certainly don't want my poems to be in cahoots with the nightmare."
I read this and thought, ahhh, that's it: my purpose is to not be in cahoots with the nightmare. And it's enough. (Are poets the smartest ones among us?) I can go with that. To gently ask us to be kind to chickens. To explicate grief rather than shoving it aside. To offer folks an escape, if just for a moment, from the grind of our lives. This I can do. Thank you, Jon Chopan and Tim Seibles. Thank you.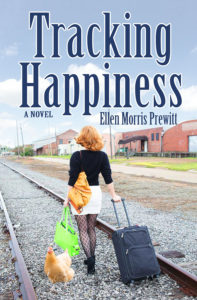 Door of Hope Writing Group, Ellen Morris Prewitt chickens, Ellen Morris Prewitt homelessness, Glimmertrain, in cahoots with the nightmare, Jane Friedman, Jon Chopan, Tim Seibles, Tracking Happiness chickens, why I write