Hey Daffodils—It's January!
It's January on the Gulf Coast. The 100 daffodil bulbs I planted are unable to contain their enthusiasm. They have burst from the ground (expected) and are blooming (unexpected).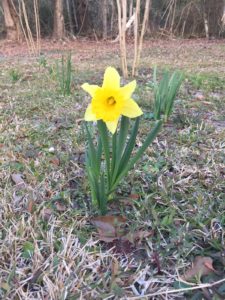 The rabbits have been busy too. DO NOT READ ANY FURTHER IF YOU DONT' WANT TO SEE A PHOTO OF A RABBIT POOP TOILET!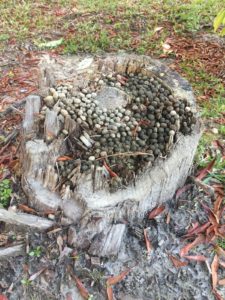 And we finish with Wilson, lodged behind the tire. He's probably afraid of the rabbits.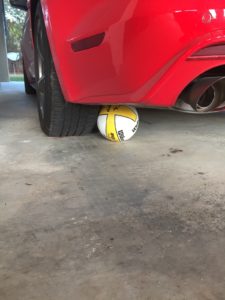 Silly daffodils. Don't they know it's still winter?