Do You Know New Orleans?
Do you know the French Quarter?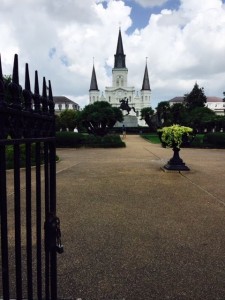 Do you know it more than Mardis Gras Day?
Do you know it as a literary place?
What are your images of Katrina? Do you know how quickly the danger arose? Do you know over half of those who died in New Orleans were over 75 years old? Do you know how New Orleanians sprang into action to save themselves?
On our day spent in the Quarter, we learned. We were reminded of what we already knew. We had fun. We fell more in love with New Orleans.
Exploring New Orleans, Exploring the French Quarter, St. Louis Cathedral, Tennessee Williams in the French Quarter, William Faulkner in the French Quarter