Christmas Wishes
After 3 WEEKS of being sick, I'm feeling better and lifting my head to realize Christmas is barreling down the calendar. So up went the improv nativity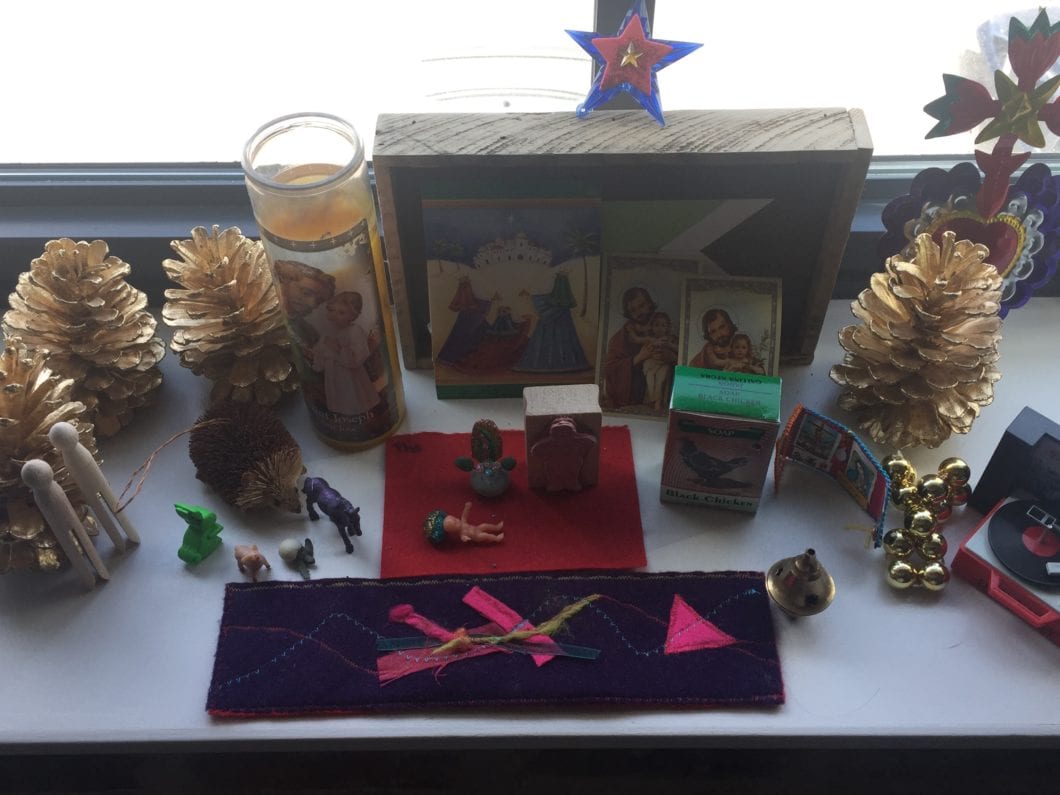 who is a great successor to Space Alien Jesus from 2014, a real hit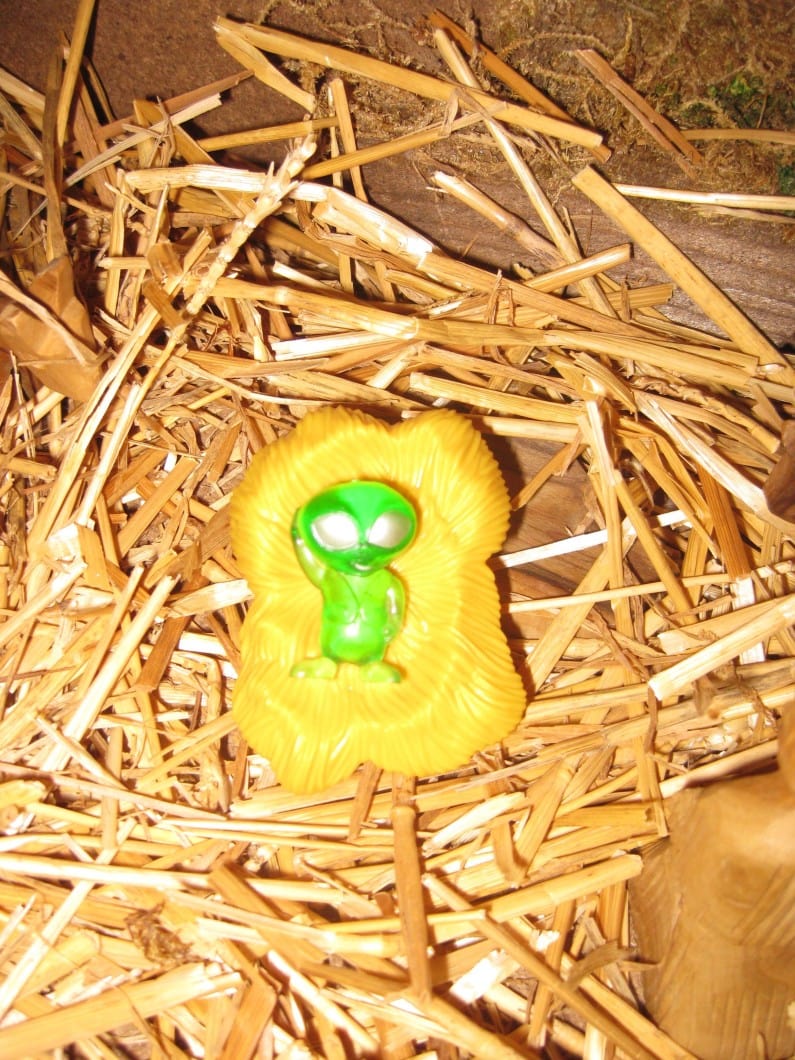 and out came the Mardi Gras hat repurposed as a Christmas hat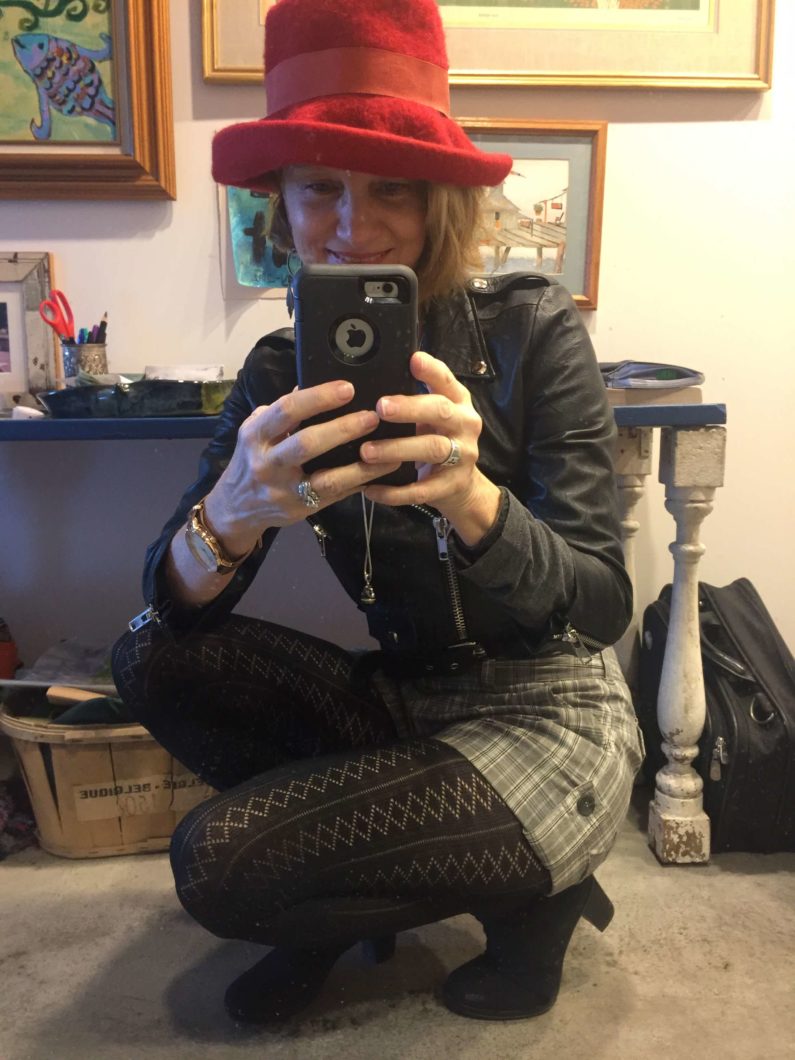 and during a brisk walk through the Marigny a quick snap of my favorite Christmas decoration among all the lively New Orleans decorations.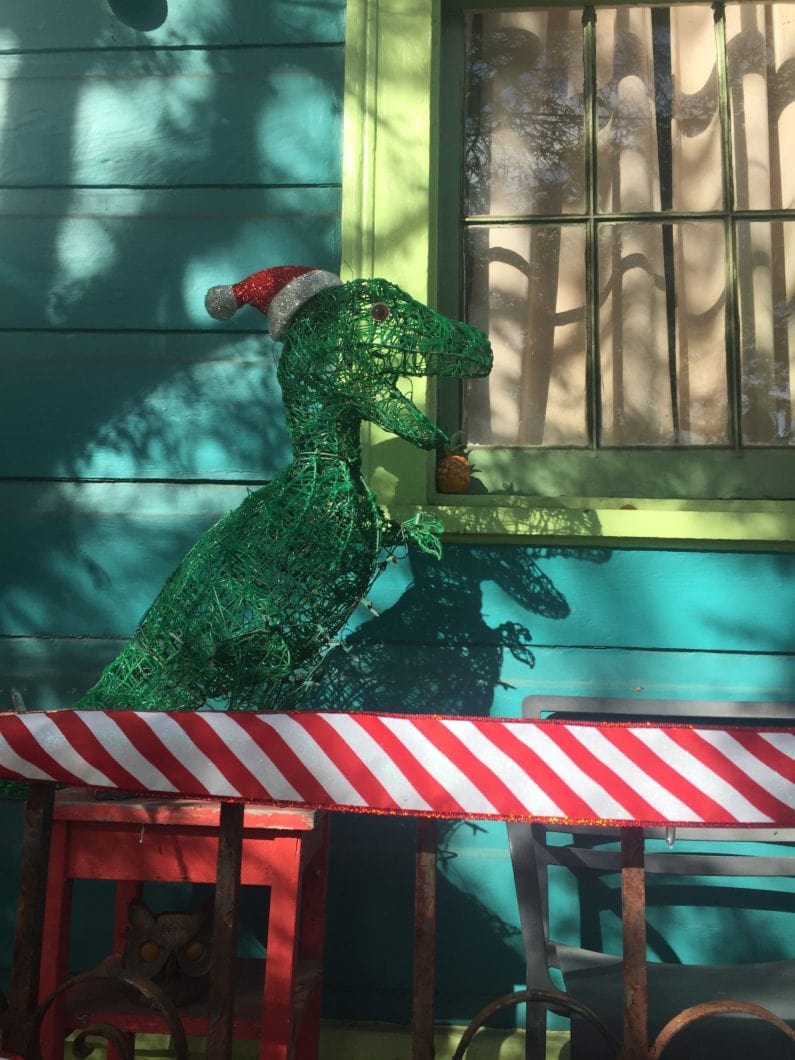 which is a perfect compliment to my traditional blue and pink Christmas peacock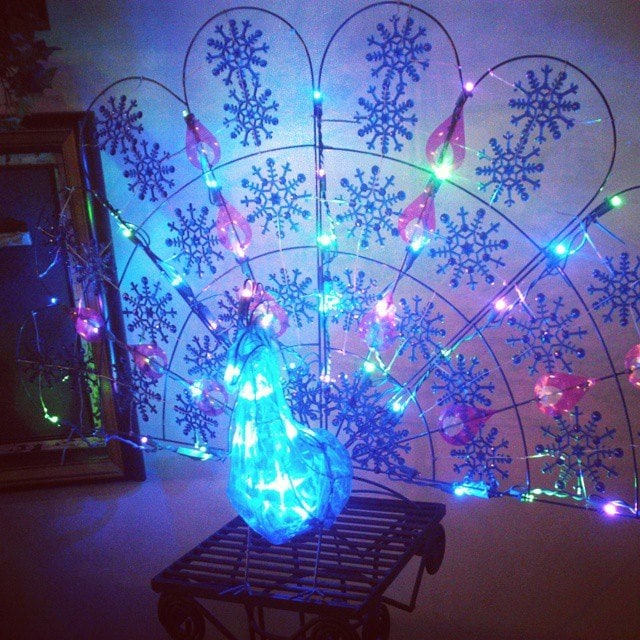 And, yes: I love the Christ in Christmas and that my religion celebrates the physical incarnation of God into this world, thereby rejoicing in a world suffused with the Spirit and that no matter what I put in my nativity set or on my body or plug in during the starry nights, God is there in all the Spirit's flashing, illumined, humorous glory.
I hope the Christmas Spirit or whatever activates your soul during these long, lonely winter months (or happy summer months for the folks down under) fills you with joy!