After a Year, Enough
I have lived in shock for a year. I could not believe that a man who put himself at the center of the universe and tore down everyone around him in the ugliest manner possible had been elevated to the presidency. The vote of my fellow and sister Americans sanctioning his behavior felt like gaslighting, an attempt to convince me that all I saw in him was not so. I have spent the last twelve months searching for, and latching on to, evidence that I was not, in fact, deluded but was right about him, which evidence has poured forth like the proverbial floodwaters.
I'm done with that. I was right. And I'm moving on.
I have my own little red God wagon to take care of. By which I mean, my most important duty is to try to discern the actions God wants me to take, and take them. Every second I spend confirming and reconfirming and confirming yet again that the president is a bigoted bully is time spent away from my work.
The year wasn't wasted. It's made me struggle with my own reactions. To parse my very personal anger at a man I don't even know. To understand how hate-filled public policy gets adopted. To identify exactly who I want to support in the political process. To put the onus back where it belongs: on me.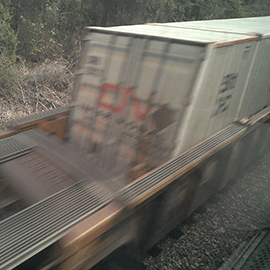 And what is the next step for me? I have a voice, and I intend to use it in the way I have been given. I will publish work about grief and homelessness and racism and God's love for the world, the categories I use on this blog to describe who I am. I guarantee you, not a one of them will align with the president's beliefs. That won't matter. What's important is that they will align with mine.