Reparations Action
This is the 7th installment in my reparations series where we'll turn from background to action. Click to read the introduction. Continue with background facts about me and the salacious real me facts. I've included some warnings, plus the joy of reparative work. My last post I told you the "why" of choosing creative writing as my first reparative act. Today we'll talk the "what:" reparations action.
How Reparations Action Started
It's still a wonder to me, the coincidence of it. Or serendipity. Or what I prefer to see as the moving of the Spirit.
When I was flailing around searching for someone to read my novel manuscript, I cold-called Professor C. Leigh McInnis at Jackson State University. He was a former lawyer who was an amazing writer and teacher. The novel pivotal around a lawsuit. Also, a character is a JSU professor and a scene in the novel takes place on campus.
Even though Professor McInnis wasn't available, he graciously suggested a list of possible readers. He also added me to his list serve. The very-newsy email goes out to LOTS of folks. Professor McInnis even included a promo for my blog and information about One Book One NOLA, which we've supported since moving to New Orleans. He and I email-talked Malcolm X (I was reading my third book on him by then). Professor McInnis was kind to me when he had no reason to be.
How It Kept On
When I decided I wanted to repair what Confederate-poetry-writing ancestor had put in the world, I knew my reparations action had to be in Mississippi. Even better, Jackson. My problem was I didn't have any existing relationships in the city to offer me guidance. My only somewhat contacts were Professor McInnis and the professor who had read novel. Giving to JSU suited me for two reasons.
The most recommended reparations response is educational
My husband and I already had a 'tradition' of giving gifts to family to help with their education
I researched ways of donating to JSU. The university has a Richard Wright Center that focuses on writing and tutoring. Also, a well-known and active Margaret Walker Alexander Center that honors this famous grad. What was best?
The Spirit Steps In
Then I received Professor McInnis's list serve. It had an announcement: the English Department was launching a new concentration and major in creative writing that pairs students with social justice interests. This was so perfect. In Mississippi, in Jackson. Begun not by me but by others who had already seen the need. And focused on not just creative writing but also social justice. I wrote the two professors: how best to support the new major?
The new program will:
"The Jackson State University Department of English, Foreign Languages, and Speech Communications announces creative writing as a new concentration and minor for its Bachelor of Arts program. Unlike many creative writing programs across the country, JSU's creative writing concentration and minor will allow students to specialize in multiple genres if they desire. Additionally, unlike most creative writing programs across the country, JSU's creative writing concentration and minor will encourage and prepare students to use their writing to engage social justice and socio-political issues by offering a capstone class that will match a student with an organization or institution that is doing the type of social justice work that the young writer desires to engage with one's writing."

C. Leigh McInnis
At the same time I wanted to counterbalance my author ancestor's impact on the world, Jackson State University started a program that will do just that.
What We Did: Reparations Action
We gave money. Of course, my initial impetus was to be quiet about it. You know, Jesus and that bit about your left hand not knowing when your right hand gives alms. But friends were saying, you have to share this. I was mulling it over when the list serve came out again. Remember: this email goes out to the entire Southern writing world. It contained this announcement:
"Props to novelist and community activist Ellen Prewitt for making a $25,000 donation to the newly developed JSU Creative Writing Concentration and Minor programs. This donation will go a long way to enabling these programs to give students the resources that they need to become the well-crafted and impactful creative writers that they desire to be."

Professor C. Leigh McInnis
The word was out. Obviously, the Spirit wanted me talking about this. (I strongly believe God's major messengers are others here on earth.) The Spirit was telling me to be honest in sharing what we've done in response to our ancestors' impact on the world. Thus you have this new blog focus for 2022: My Reparations Journey. And specifically today's post on reparations action.
The Prayer
I leave you with this prayer:
Lord God, unbind my mouth. Place your healing over my eyes that I might see, and unblock my ears that I might hear. I lay my sins at your feet that you might cleanse me, heal me, and send me to do your holy work of reconciliation with my brothers and sisters.

Corregan Brown from Be the Bridge: Pursuing Racial Reconciliation by Latasha Morrison
For reasons of your own, you might want to donate to the program. If so, contact the chair of the JSU English Department, Dr. Ebony Lumumba.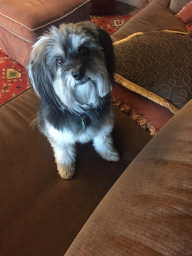 be the bridge, Jackson State University creative writing, One Book One New Orleans, reparations action, Reparations ideas, reparations in Mississippi