What Makes a Good Book?
A good book should remind you of another book you really loved.
Ellen's incredible imagination, keen wit, perceptive knowing, and spoofy style is reminiscent of John Kennedy Tooles' "The Confederacy of Dunces," as she captures the delightful craziness of small-town Mississippi life. Amazon review
It should have values you share.
gritty Southern determination
and a particularly strong confidence in her abilities
scoops of endearing drama that spell out what honor, integrity, loyalty, sex, and determination are made of
Amazon Reviews
The writing should be awesome.
The book is beautifully written, with phraseology reminiscent of Gregory Maguire's writing In "Wicked". This is a fun story that you will love. Amazon Review
You always want a page turner, no draggy plots allowed.
"Tracking Happiness" kept me turning the pages to see what could possibly happen next to such goofy but very likable characters. Amazon Review
It only gets better from there. Amazon Review
A healthy dose of humor is a must.
Tracking Happiness: A Southern Chicken Adventure is an uproariously funny and refreshingly different look into life in the modern South and beyond. Amazon Review
It really, really can't be fake or a stereotype.
Author Ellen Morris Prewitt, a Jackson, Mississippi native, utilizes her unerring eye for the real south to bring to life a story that truly entertains the reader with a quirky hilarity that defies description. Amazon Review
You want a deeper message mixed in with the fun times and entertainment.
Ellen Prewitt shares Lucinda Mae's cross-country, coming-of-age journey that paints not only a picture of the New South but defines the greatness of the human spirit. Amazon Review
It should all come together and work.
Prewitt has produced perfect summer reading. Amazon Review
When you finish, you want to know your time was well-spent.
It's worth the ride! Amazon Review
So there it is. The reviews are in: TRACKING HAPPINESS: A SOUTHERN CHICKEN ADVENTURE is all a good book should be. Hope you enjoy it soon.
"I personally don't see the point of being in business with chickens if you're not gonna be nice to them." Lucinda Mae Watkins
Single-again Lucinda Mae Watkins—of the "Edison, Mississippi, fried chicken royalty"—learns Big Doodle Dayton is blaming her dead daddy for the drug scandal exploding at the local Chicken Palace fried chicken joint. She takes off cross country on the train to clear her daddy's name, while hopefully discovering the secret to happiness along the way. Join Lucinda on the most hilarious—if slightly ribald—adventure of her life.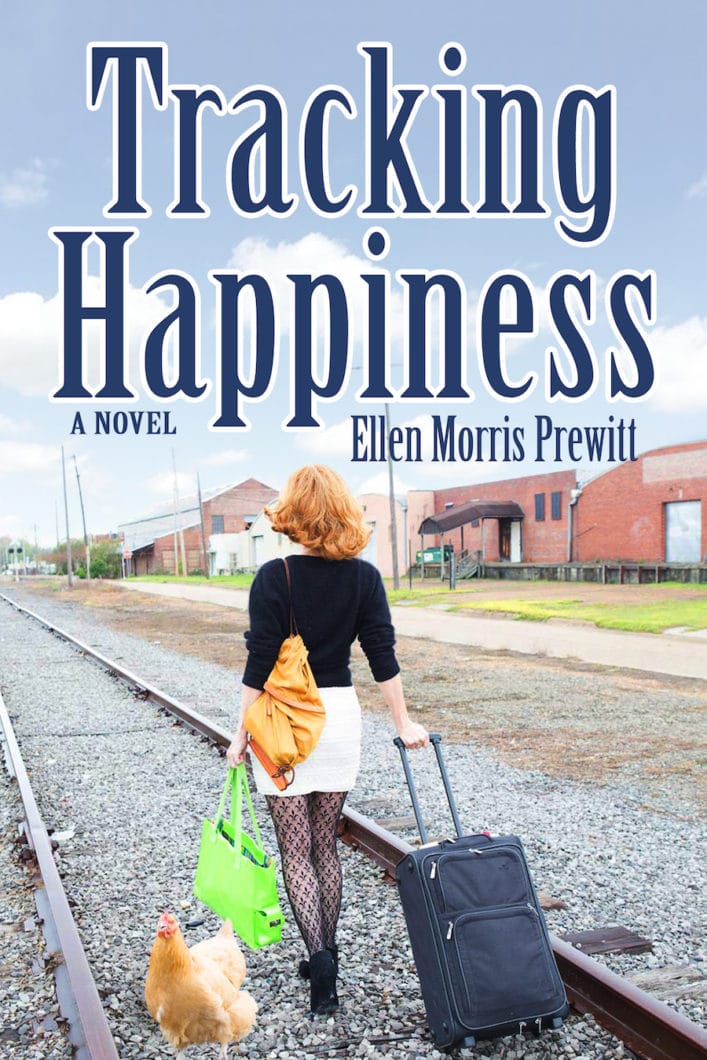 #beachbooks, #beachreads, #TrackingHappiness, 2018 Summer Reads, best beach books 2018, Best beach reads 2018, Tracking Happiness, Tracking Happiness chickens, Tracking Happiness: A Southern Chicken Adventure