This Week in CV Time
It's hard for me to get anything done. Chores pop up like weasels. After one is completed—there!—the next grins at me, chittering for attention. Each day, I look up only to discover it's two o'clock in the afternoon, and I need a nap. With Tom's hip surgery difficulties, I'm performing three jobs: mine, his, and the caregiver's, though my greater impediment is that, when I do get free time, my psychological energy isn't for crap. I've managed to pick up Harboring Evil to revise based on my agent's feedback, but most of it's being done after I go to bed. I swear even the dog has become more needy, sensing something is off and wanting reassurances, which I am happy to give, but her sleeping on my head during last night's thunderstorm was not appreciated.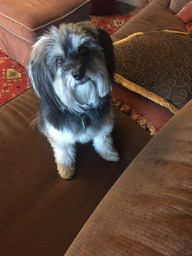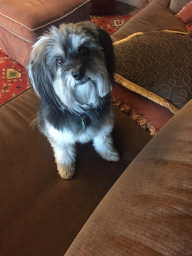 The really good news is that Tom is doing SO MUCH BETTER. He's able to do tons more for himself, even cooking some of these dried beans I bought for our "laying in" (I'm not one much for food, and the need to focus on meals three times a day depletes me.) Next week, we go to the surgeon to learn the next step in this journey, but I'm hopeful his hip has healed stronger than before and the doc says, keep on keeping on.
Speaking of keeping on, the march of coronavirus deaths in New Orleans seems to have halted, at least temporarily. The city only recorded one death in the last 24 hours. One stat does not a trend make (the small number could be due to a lag in reporting; plus, the number of hospitalized and those on ventilators increased after a multi-day decline), but it's good news.
You can thank New Orleans for its compliance. The city, which has been getting bashed by no-nothing commentators, acted swiftly to halt parades, close bars and restaurants, and issue shelter-in-place orders. When folks wouldn't comply with the no-congregating rules at parks, Mayor Cantrell ordered the goal posts removed. While the national task force was standing shoulder-to-shoulder at press conferences, Mayor Cantrell spaced out her speakers like players on a chessboard. So don't bring me this revisionist history about New Orleans, the laissez le bon temps rouler city, acting irresponsibly. It's the same false narrative that followed Hurricane Katrina where lazy New Orleanians whined for federal aid rather than taking care of themselves. It's ugly BS, and I won't have it.
Meanwhile, we are preparing for Extreme Weather in the area on Easter Sunday. Thunderstorms, hail, tornadoes. Because there isn't enough going on already. However, I must note that these babies came out after the roiling thunderstorm last night that led Evangeline to sit on my head. So may life continue.