The Hart Women Step Out
This Saturday April 27th at 5:00 Central time in Bay St. Louis, Mississippi, my family saga novel THE HART WOMEN will make its public appearance.
THE HART WOMEN was created by Marisa Whitsett Baker and me. I wrote the story (and revised it and re-wrote it and re-revised it, but that's what "wrote" means.) Marisa created the books that hold the story.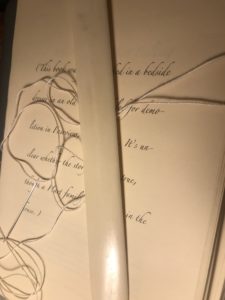 Both the story and the hardbound book are integral to the creation of the reader's experience. The story is of elderly Emily Hart Fielding wandering through the decrepit family home, trying to decide whether to renovate the house to its past glory or give it up. As Emily struggles to forgive the choices she made during her life, she writes her memories and reflections in her journal. THE HART WOMEN is that journal.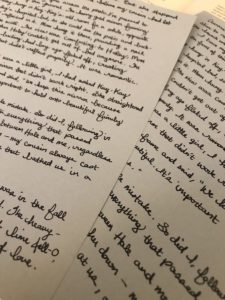 The reader will be holding in her hand the book with its soft cloth binder. She will slowly turn the pages, enjoying the feel of the book as much as the unfolding story. From time to time, she will close the book, marking the page with her finger, and study the photo on the front.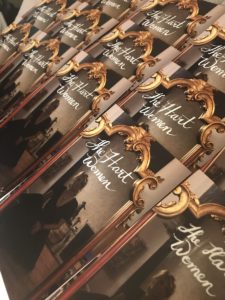 She will wonder how life would have turned out for the woman in the mirror if different choices had been made. She'll ask herself if her own family might have made choices that crippled the chances of a family member. She will slowly continue reading, savoring the sentences even as she's eager to hear how Emily decides to handle the future.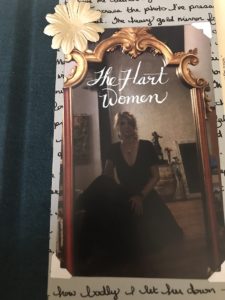 You can read a (tiny) bit about the launch here in the Bay St. Louis, Mississippi, community newspaper, the Shoo-Fly. After the launch, we'll be taking individual orders for the novel. I'll share the images, and you can decide which exquisite one you'd like to own. 🙂
#familysaga, hand-bound novel, Mississippi families, The Hart Women