The Fog
They are elderly and beloved. They drove from Jackson to the coast, as we once did when I was a child. When they arrived, we piled into the car and toured, the way folks once piled into automobiles and went motoring when that was considered the thing to do. We laughed and remembered days that stretched back to when they were children. Some of the memories were vague, lost in time, some bright as diamonds.
After they left, my husband and I went downtown by ourselves. We were stopped by the train. The fast-moving train crossed from land to water, riding the trestle. The train was long, long enough for me to escape from the car and move closer until I could capture the image of the train disappearing into the fog.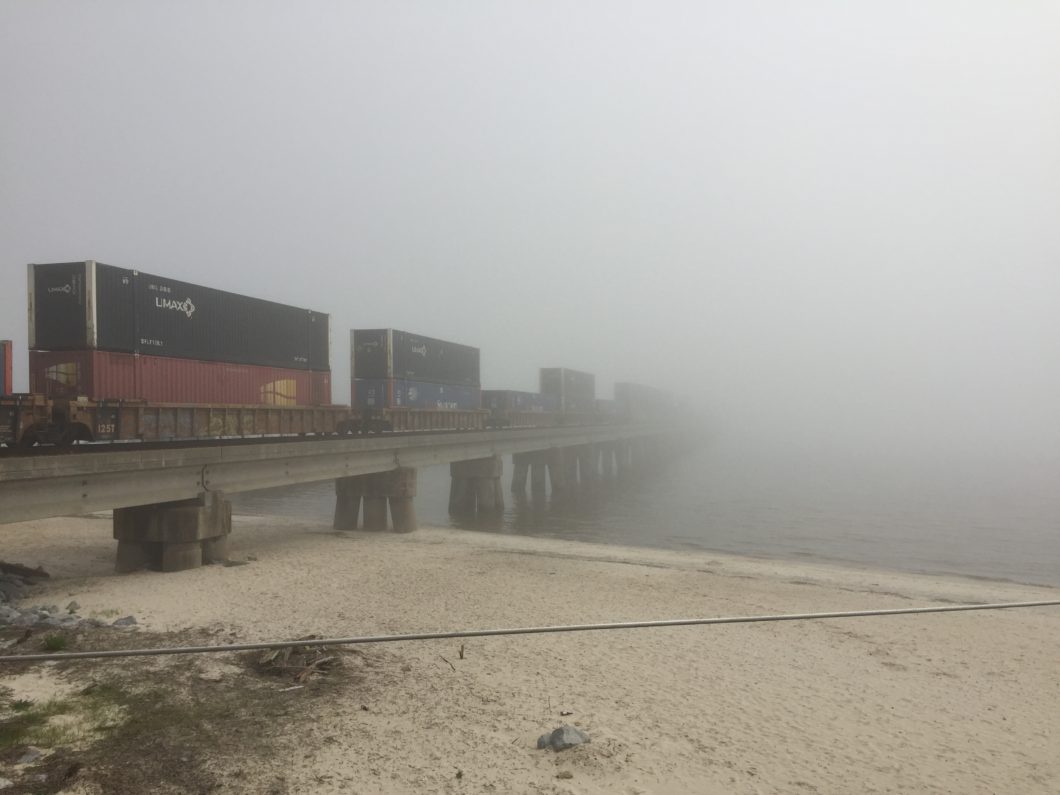 My daddy—who was killed by a train—was the brother of these two beloveds. He is gone. Their memories tie me to him and them to me and me to the long line stretching behind me.
Jogging, I made it back to the car before traffic beeped at us to get going. Turning, I saw: the train was gone. Nothing but fog. I know my husband wondered why, when I settled into my seat, I was crying.