The Big Head, Part II
Here we are at Part II of making my 2019 Mardi Gras costume. If you've joined us now, you can go back to this blog post to catch up with Part I.http://ellenmorrisprewitt.com/the-big-head/
After a period of letting the Paper Mache dry (tick, tock), I added two more layers of Paper Mache, with the final one being copy paper because supposedly that would absorb less paint. I deflated the beach ball (slowly, the instructional video warned, but I'm here to tell you, it won't deflate any other way), and removed the beach ball.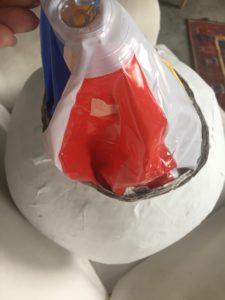 When I tried the mask on, it rolled around uncontrollably on my head. I went back to the instructional video and found their Part II where, unlike the final shot of Part I where the chick was gleefully showing off her big head, they gave instructions for a helmet to stabilize the ball. Fortunately, I had my hard hat! I fixed it inside the ball.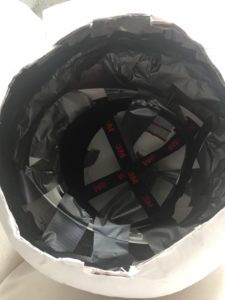 That done, I painted on a base layer of silver paint and let that dry. (As I write this, it sounds like a lot of drying, but the entire process took 2-3 days). After studying photos for an embarrassing amount of time, I painted stripes of Modge Podge into the mask, and sprinkled the stripes with silver glitter, regular (not super fine—yes, there are 3 different grades of glitter, I've learned.)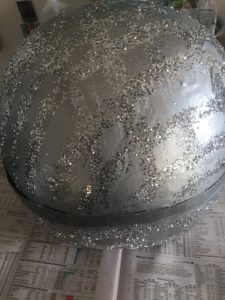 I next made some accessories (yep, accessories), and it is now finished.
I know I said I'd reveal the nature of the costume, but at this point I might want to take guesses as to what this is supposed to be. It seems a little unfair—you will never guess without the rest of the costume. I promise I will model the entire costume on Mardi Gras Day!
Happy Mardi Gras!