Our New Surroundings
We've finished the beach house. I told y'all about the narrative I'd created to guide the process along. I'm only gonna share one photo, or else I'll go crazy showing you my whole house. This is a guest bedroom, which actually gives you a good idea about what the house looks like:
I need to pick up a round table from our house in Memphis to use beside the right of the bed, but otherwise this room is finished. The maps over the bed, a gift from our daughter-in-law, show the meanderings of the Mississippi River from the 1820s to the 1940s. I love them. We wanted a peaceful, "non-beachy" beach house. Or, as my husband says, "a 1940s Caribbean beach house." I'm pleased with how it turned out.
So. Having gotten the house in manageable order, I've returned to revising JAZZY AND THE PIRATE. Here's the foot on the new table I'm using on the beach house porch as my writing desk: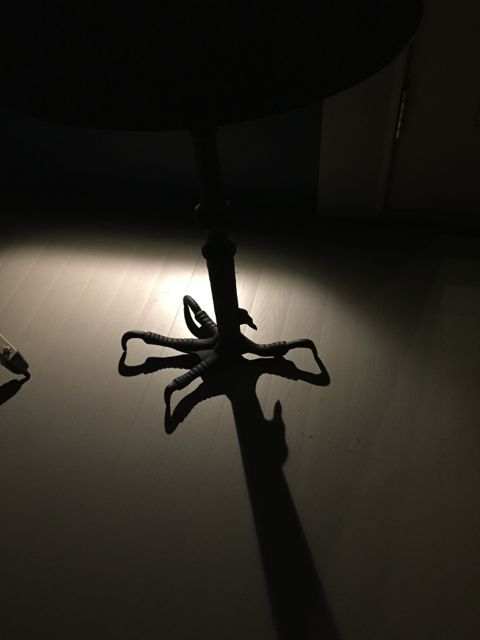 I figure if that doesn't inspire pirate writing, I don't know what will!
Oh—and stay tuned: a new Thumb Prayer page for this website is in the works!!!
Onward and upward!