NOLA Magic
Do you ever find yourself quoting yourself from an earlier conversation you've had?
Me, too.
So here's a post I posted on Facebook recently. I thought I'd share it with y'all.
Tom and I walk Evangeline down the street, and I remember when we first arrived in New Orleans almost eight years ago. I spent every day excited.
I have loved this city ever since my new daddy said about us three little girls, "You've never been to New Orleans?" And he promptly brought us here for breakfast at Brennan's and the view at the Top of the Mart and brunch in the Caribbean Room of the Pontchartrain Hotel and late night coffee at the Cafe du Monde. And we walked the streets—narrow with houses that came almost to the curb and painted orange and red and turquoise. A city of magic waving with banana plants and palm fronds. I adored it. 
Then eight years ago we got a place on the corner of Chartres and Montegut—Chartres, I'm saying—and all of a sudden I was living in the city where I would ride my pink bike in regular street clothes and tromp through the Bywater to junk stores and discover treasures like the store I never can remember the official name of but call the Art Bark, a combination art supply center and pet store. Heaven and bliss and, again, magic.
But somewhere in time, New Orleans became where we lived, and the discovery and inhaling of daily life receded, only to return in flashes, like when throngs crowd the Bywater sidewalks of Mardi Gras. And today. Lord, thank you for today.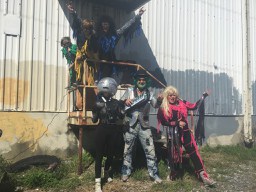 Today, I walked the neighborhood and ogled the orange house with the scarlet shutters and marveled that I live on Chartres, and I bought too many books at Blue Cypress Bookstore and stopped for blueberry scones with Cafe au Lait on Oak Street and finished with dinner with beloved friends in a room with hallucinogenic passion flowers splashed on the walls.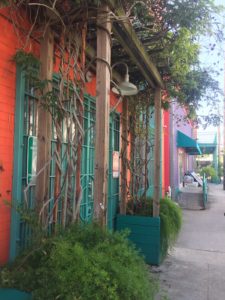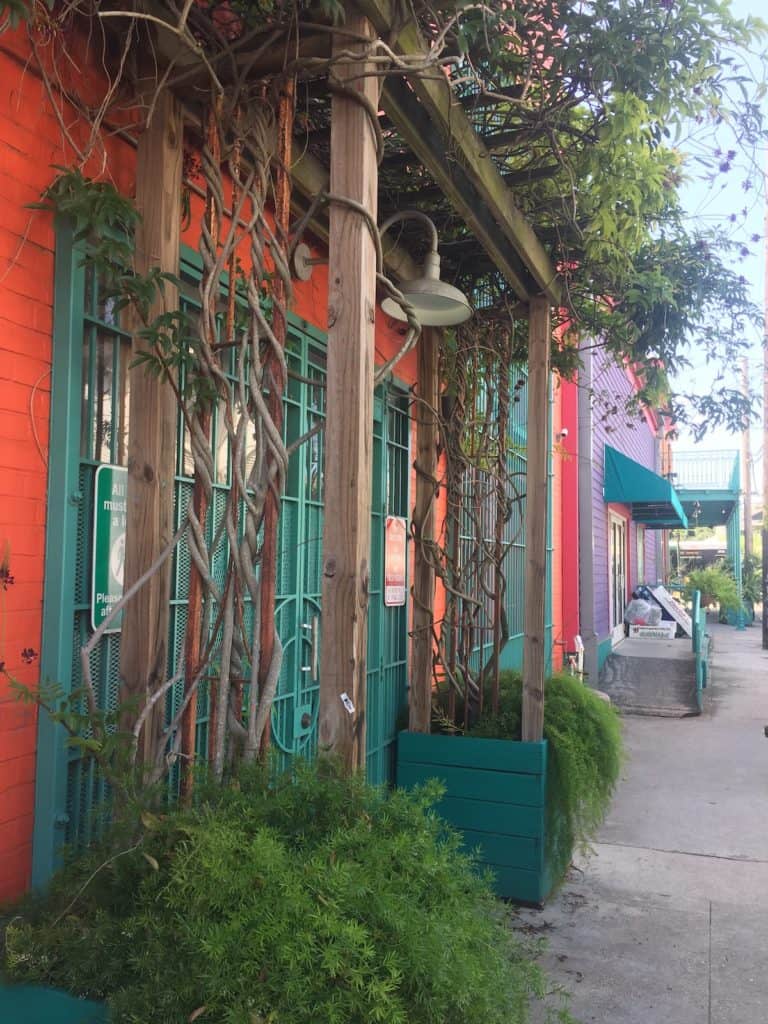 Magic, again. And, if I can only remember it, always.