Loading Dock
Once upon a time
and upon the loading dock
we staged floats for Mal's St. Paddy's Day parade.
Our first time out of the gate
we won a trophy.
I was a carrot.
I was a happy carrot.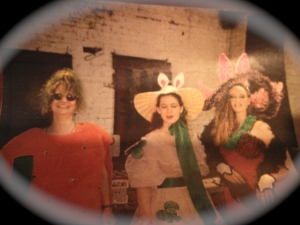 Tasting success, we vowed to return.
We're not liars; we returned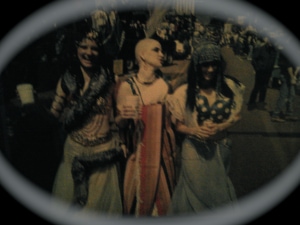 always meeting at the loading dock of the family ice factory.
The factory was so integral to our success
we commissioned a portrait
from Miriam Weems
of the loading dock.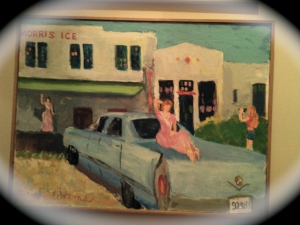 Today my husband and I paraded
by ourselves,
the dock empty
and the new dog on the leash.
He looks like a normal husband, my husband.
Here he is juking as Mr. Potato Head.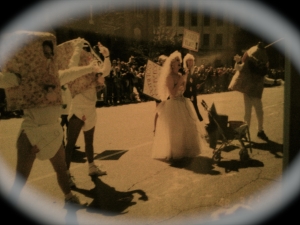 One thing I learned today in this stroll
down loading dock lane:
Dogs don't reminisce.
Mal's St. Paddy's Day Parade, Mal's St. Paddy's Day trophies, Miriam Weems, Morris Ice Company, Red Bird Brain Production, St. Paddy's Day Parade costumes