How to Garden with Distinction
My sister lives in a neighborhood with a replica of Mount Vernon.
The houses are big and solid. On one lot, a developer razed a house and put up two modern "high-end" houses. They look cheap as hell. I bet the other houses hate the interlopers.
Some of the houses have brass plaques sponsored by the Raleigh Historic Association. Strategic ivy climbs facades, pea gravel softens driveways. Mt. Vernon has a "Service Entrance Please." In every house, the garbage cans have their own niche.
I love the neighborhood, how thick and solid the houses are. It's not flat; unlike Memphis and New Orleans, Raleigh has hills. I walk and admire the stately allees of crepe myrtles and the formal triple-deep shrubs. I tut-tut the scraggly pines and skimpy cast iron plants. It's like walking in a park from the early 1900s. Porte cohere is a word not out of place here. The whole damn neighborhood is on the National Register of Historic Places.
In this neighborhood, my sister has a vegetable garden in her front yard.
The front yard garden curves behind double crescents of deep luscious grass.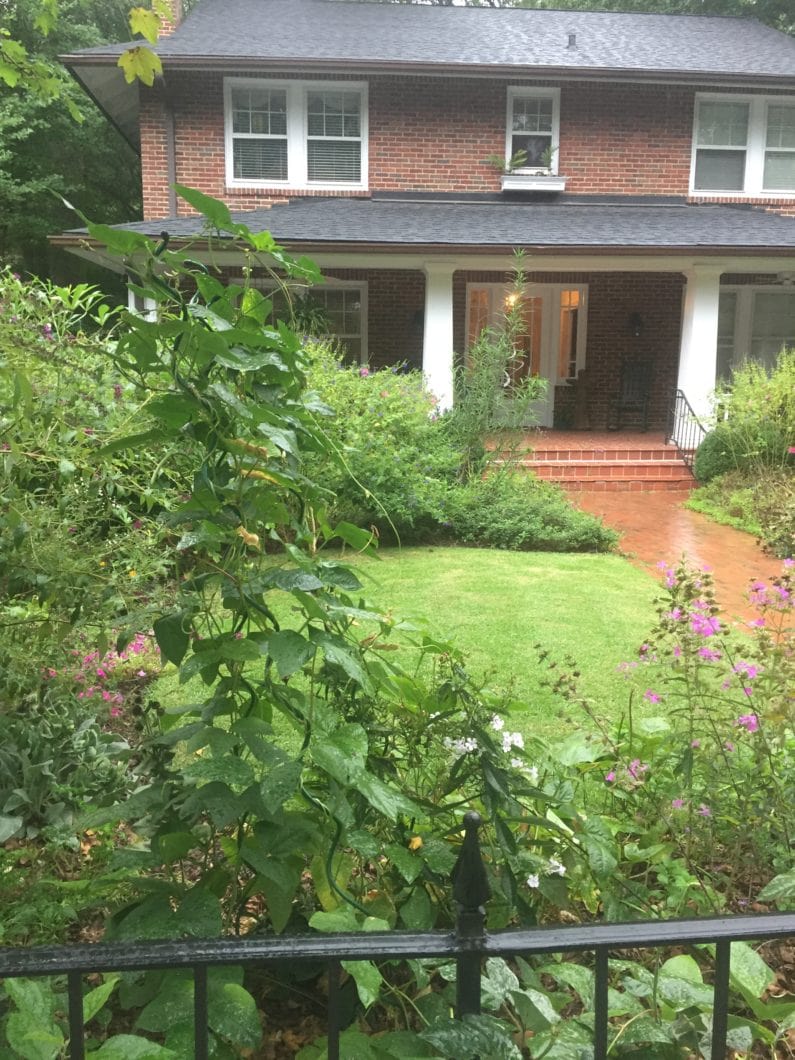 Hidden inside are paths for people, baths for birds, and flowers for caterpillars hoping to become butterflies.
The entire yard is a Certified Wildlife Habitat.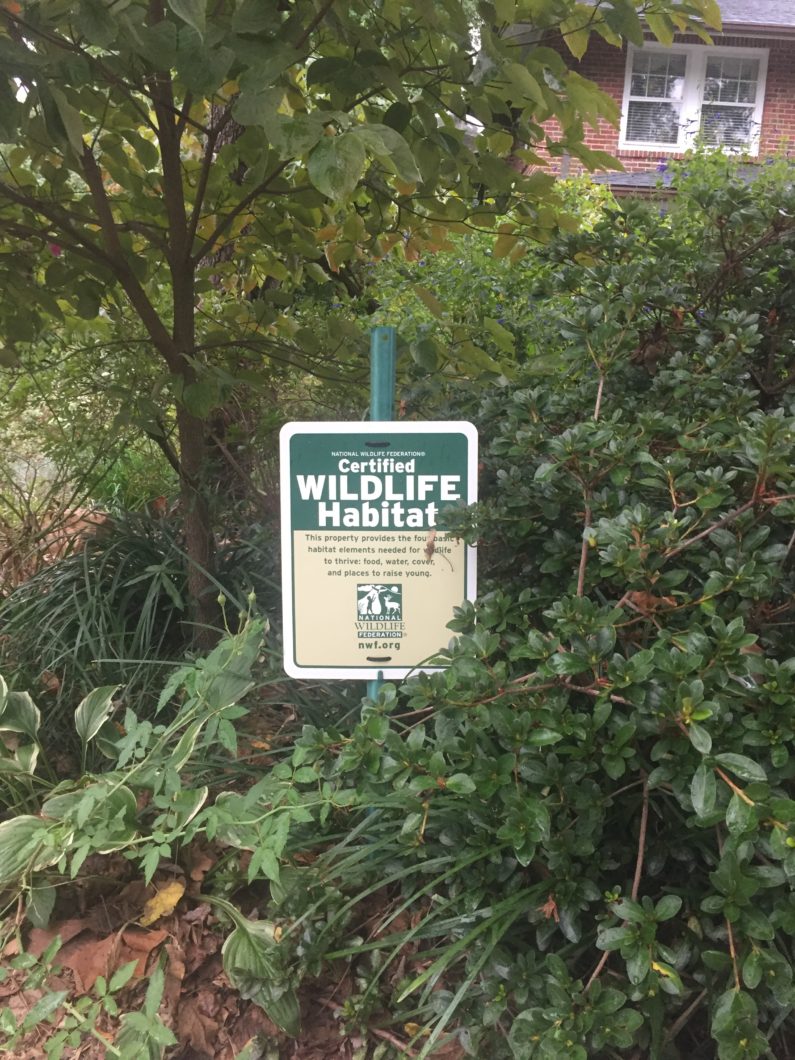 This evening as rain sprinkled our heads, my sister and I headed into the garden and harvested the crops.
For supper, Tom will make cornbread, and we will eat vegetables from a garden nestled beautifully in my sister's front yard in the most exclusive neighborhood in Raleigh, North Carolina.
George Washington would have been so proud.