Bone Folding
This is what it looks like before it's a book.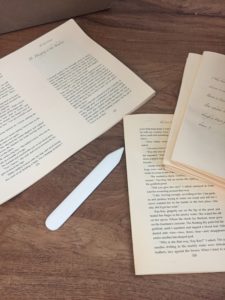 These are pages of the novel THE HART WOMEN being folded into signatures with a bone folder. If you squint, you can tell the pages aren't consecutive. That's because they will be sewn together. At that point, the pages will become consecutive.
Who's doing this sewing? Marisa Whitsett Baker. She's the amazing artist who is producing these one-of-a-kind special edition novels.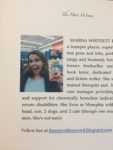 I wrote the story of an old house, a decision to be made, and the women in a wealthy but tangled family.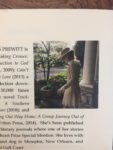 Together, Marisa and I are making a book. The book is presented as the journal an elderly woman wrote as she wandered from room to room in her former home trying to understand how the once-beautiful house came to ruin.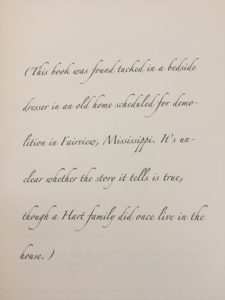 Here's the summary:
The house at 1011 St. Lawrence Street once rang with joy. Now, the porch sags, the window panes run with cracks. In one generation, the home that nurtured the wealthy Mississippi Hart family sits abandoned. Did tragedy undo the family, or did the family create its own misfortune? The story begins in 1968 Fairview, Mississippi, when Poppa Sam Hart dies…. 
Told through the eyes of favorite grandchild Emily Hart Fielding, The Hart Women explores the corrupting influences that entangle the human heart. Emily's discovery of the  forgiveness she seeks will stay with the reader long after the book is finished. 
Each novel will be different. Here's a glimpse of my personal copy that Marisa made from old (typo-ridden) drafts of the story.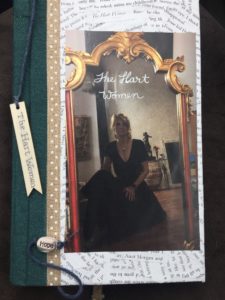 We will be offering the novels for sale, one by one. You may want one to hold the beautiful journal in your hand. You may want one to lovingly follow Emily Hart Fielding's story. You may want a collector's item. But you're going to want one, I just know it.
Family saga, How to make a special edition novel, Marisa Whitsett Baker, Novels about old houses, Special Edition Novels, The Hart Women