The Latest
THE HART WOMEN DEBUTS!
My family-saga novel will debut this Saturday April 27th at Central station Bistro in Bay St. Louis, MS. My super-talented artist friend Marisa Whitsett Baker is handbinding every single first edition copy, and no two will be alike. If you're around Bay St. Louis, please join us to see for yourself this series of one-of-a-kind handbound books.
"Atomirotica"
My essay "Atomirotica" is published in Literary Orphans, a wonderful online magazine. You can take a read here.
"Never, Never, Never" published
My short story "Never, Never, Never"—an excerpt from my novel THE BONE TRENCH—has been published in Connotation Press. The story is uniquely Memphis. It won the Tennessee Writers Association Fiction contest when judged by Ron Rash. When I was lucky enough to meet with Mr. Rash, he said the Mississippi River was a character in the story. I was proud then, and I'm even more proud that Jonathan Cardew chose to publish it in Connotation Press. Take a read here.
"The Yellow Line"
My short story "The Yellow Line" is currently appearing in the December issue of StoryBoard Memphis. I am so pleased that this story about coming out of homelessness is in a new Memphis print publication. You can see the online version at the StoryBoard website. You'll see a teaser for the story in the upper right corner of the edition. My interview and the story appears on page 19. Scroll through the pages, enjoying yourself along the way (they included a review of Writing Our Way Home: A Group Journey Out of Homelessness–be still my heart!)
BOOK CLUBS!
I'll be joining several book clubs in the Memphis area during December. TRACKING HAPPINESS makes a great book club selection. Memorable characters. Intriguing plot. Life wisdom. All leads to a lively discussion.
If you'd like Lucinda and me to visit your book club in 2019, use the contact form to give me a holler.
BOOK SIGNING!
You are cordially invited to the stupendous the book signing for TRACKING HAPPINESS: A SOUTHERN CHICKEN ADVENTURE on November 8th at 6:00 pm at Novel in Laurelwood Shopping Center 387 Perkins Extd. There will be signed book plates. There will be fluffy chicken party favors. And, of course, readings. See you there!
Short Story Accepted!
One of my stories ("A Nun and a Baller Walk into a Bar") has been accepted by Crack the Spine Literary Magazine. Woop, woop!
Essay Published!
My essay on "Grief: What's the Best I Can Do?" is now appearing in EAP:The Magazine. The essay first ran as a blog post, and I am grateful to EAP for thinking enough of it to include it in the magazine's spring issue. You can read it online here.
---
Rolling Over to 37,000!
UPDATE:
Downloads are now well over 50,000!
I checked my stats on Cain't Do Nothing with Love to discover I'd hit 37,000 downloads! Who knew when I began this experiment that so many people would be listening to my words! If you are one of them, I thank you!!!
---
Cain't Do Nothing with Love Marches On!
The stories at Podiobooks. com have been downloaded over 30,000 times!!! Tens of thousands of people around the world have heard me read my own version of life in the American South. How cool is that?
---
Drum roll, please:
UPDATE:
My agent dropped me! Well, not really. He quit being a domestic agent to focus on international rights. So he had to bow out of the representation of The Bone Trench, which he did with great kindness and praise of my work. So I'm back sending manuscripts to new agents . . .
I am now repped by the Virginia Kidd Agency! You can read about the agency and all the awards its authors have won here. My agent is William Reeve, who I'm much enjoying working with. As you can tell, I'm excited about this next step in my writing career.
---
The excerpt from The Bone Trench is out! "One Wrong Step and You've Brought on the Last Days." Check it out on EAP: The Magazine. Here's a teaser:
For two days, Mother Mary and her guardian angel had visited the site of the latest bone trench, hoping to gather more clues as to where in Memphis the missing Jesus might be. The first day, they'd stood on the ledge halfway up the bank, peering into the bottom of the circular trench with its jumble of bones. The second day, they'd been barred from the ledge, so they wandered down to the shoreline, their feet sinking in the sludgy, displaced mud. A water moccasin sunning on a concrete pylon eyed their progress. Unhinging its jaws, the snake showed its cottony mouth, hissing, and Mary and the angel called it a day.
---
Every day, 60 times a day, on average, around the world, someone is listening to one of the stories from Cain't Do Nothing with Love. Pretty cool, says the Southern girl from Memphis (and New Orleans).
---
An excerpt from The Bone Trench will appear in the upcoming issue of Exterminating Angel Press Magazine! Yippee! What is The Bone Trench, you ask? Here's the tweet I used in #pitmad that got me some favorites:
When Mother Mary and her snarky angel follow Jesus to Memphis, they stumble into a 2nd Coming threatened by a devilish prison.
Yeah, low controversy, that one.
---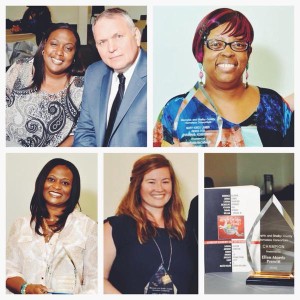 ---
Have I told y'all we are now over 20,000 online downloads of Cain't do Nothing with Love? Yep. 20,000.
---
"Most reporting about homelessness fails to offer such complete portraits, but a book-length work of first-person accounts is the perfect vehicle for conveying a complex and nuanced view of the subject."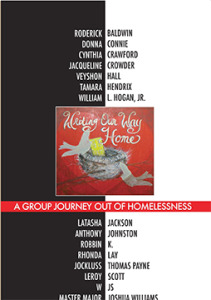 Writing Our Way Home: A Group Journey Out of Homelessness
(Triton Press, 2014) 7 years of writing. 2 years in the making. A lifetime in the living. The story of an extraordinary group of men and women who wrote their way out of homelessness. Edited by Ellen Morris Prewitt BUY NOW (link to Amazon)
Thank you to Chapter16.org for reviewing Writing Our Way Home: A Group Journey Out of Homelessness. You can read more of it here.
---
* A quote from Making Crosses: A Creative Connection to God will be included in an upcoming book on Christian vocations. Stay tuned for details.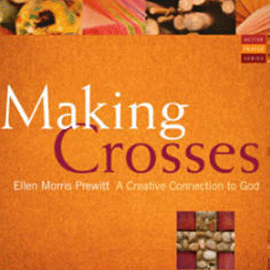 ---
Memphis Theological Seminary is using Writing Our Way Home: A Group Journey Out of Homelessness in formation classes!
http://www.memphisseminary.edu
---
With one year online, Cain't Do Nothing with Love hits the 12,000 download mark, and international downloads surpass US downloads.
---
Online downloads of Cain't Do Nothing with Love pass the 9000 mark!!!
http://podiobooks.com/title/caint-do-nothing-with-love/
---
An agent from Trident Media Group liked my query and asked to read Model for Deception—keep your fingers crossed! http://www.tridentmediagroup.com
---
So excited to have been included as a presenter at the Literacy Mid-South Book Fest!
http://www.midsouthbookfest.org/presenters
---
http://www.memphisflyer.com/BookBlog/archives/2014/09/19/a-local-writing-group-offers-hope-and-a-home
---
Novel Update September 2014:
Agents from three agencies are reading Train Trip: Lucinda's Quest for Love, Honor and the Chickens. Here's hoping one of them likes it!
---
If you find yourself in Memphis …
Join us at St. Mary's Episcopal Cathedral's Wednesday morning service. We're doing art based on Making Crosses: A Creative Connection to God
WEDNESDAY MORNING DREAM TEAM
The Wednesday morning Eucharist and Community Breakfast gathers up to 150 individuals (parishioners, visitors, and street people) who worship and share a meal together. After breakfast there are opportunities for gardening, visiting in the neighborhood, Bible study, and fellowship. http://www.stmarysmemphis.org
---
Cain't Do Nothing with Love wins 2014 Audio Book Award!